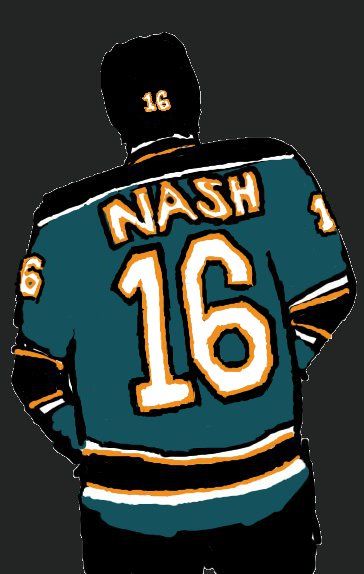 There has recently been a Canadian metric ton of speculation regarding the trade of Rick Nash to San Jose. He is a winger making an average 7.8 million dollars a season and has a no-movement clause for the remaining 7 years of his contract. Here's what I think the Sharks should offer Columbus GM Scott Howson for Rick Nash:
1. Torrey Mitchell. You're a cool dude, Torrey. I like you. Sorry.
2. 1/8 of the tea in China.
3. Torrey Mitchell and Jason Demers. Demers played great against the Kings last year in the first round and has lots of "offensive upside"!
4. Our "2008-2009 Western Conference Regular Season Champions" banner. ...But we get to keep the one from 2010. This may be your only chance to get one in Columbus!
5. Logan Couture's signed, game-worn jersey. In a really nice frame. And dinner with Douglas Murray,
valued at $21,000
. I bet, if you asked him nicely, he'd cook you something really awesome in his sou vide machine...
6. Okay--Torrey Mitchell, Jason Demers, Tommy Wingels, a fifth-round draft pick in 2012, and
both
of our Western Conference Regular Season Champions banners.
7. You want Matt Pelech?
8. You know what, Columbus? You can fucking keep Rick Nash. His contract sucks, anyway.